Ready to take over the world with a shoe and a paper air plane.
Monthly Archives: October 2012
This truly comes from the soul.
hovercraftdoggy
A Monastery filled with cascades of foam by Michel Blazy
This is I'm not even sure
The Way of Petermein
Most awesome pillow I've seen. What do you think?
Urban scene-stealer
'만족감'이란 무엇일까? 쉴 틈없이 밀려오는 욕망의 파도 속에 허우적대는 20대의 나는,
그것이 밑빠진 독에 물 붓기, 길게 말해 먹는 즉시 배설해버려 배부름을 모르는 가련한 한 괴물이라고 생각했다.
제 배에 구멍이 난 줄도 모르고 허기진 뱃속으로 온갖 음식물들을 퍼붓는 모습이 그려졌다.
:안녕 먹어도 먹어도 배고픈 내 이름은 만족(SATISFACTION)이라고해 !

This should've been done years ago!
katiekhau
A small compact and portable iron designed by Laura Nelson that works similar to a hair straightener.
It is perfect if you just need a little touch up and you don't want to take out the bulky iron.  It is also great for ironing that requires a bit of maneuver, for example in-between the buttons of a shirt.
Simple Convenience is designed to be compact, which is ideal for the travelling professional. I find hotel irons often have gunk on them that might ruin your shirt, so you always have to extra careful. With Laura's iron, you get simplicity, convenience and a piece of mind.
This is definitely science fiction's influence!
education | technology | design
See on Scoop.it – tech | design | education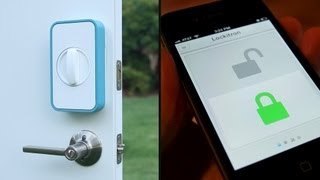 https://lockitron.com/ Lockitron let's you lock or unlock your door from anywhere in the world Any smartphone can use Lockitron through its intuitive two-but…
See on www.youtube.com
Fragments
King penguins running into the sea, Volunteer Point, Falkland Islands, South Atlantic Photo by Marco Simoni
Chicquero
Jacqueline Lou Skaggs' penny paintings turn the unloved currency into tiny circular canvases with incredible detail. Aside from the impressive maneuvering of oil paint that recalls 17th century Dutch masters, we admire Skaggs' desire to rescue the runts of the capitalist litter, saving them from a life spent below couch cushions or forgotten in pockets.
This small body of twelve works consist of images painted on found, discarded pennies. These pictures pay homage to, not only, the binding ideologies that define our family, religious, social and political worlds- but also to the resonating mythological powers of traditional painting and miniature picture making. Paid tribute no less on the face of discarded coins these iconic images transcend the coins value while, to some extent, defacing it.Initially these coins were going to be spent- nestled with other coins in an exchange of goods. Or tossed back to the sidewalks from…
View original post 68 more words
Oh I'm melting from the adorable.
Fragments
This is really incredible!
Fragments
PSCS5 artwork by Artyom Chebokha, RHADS